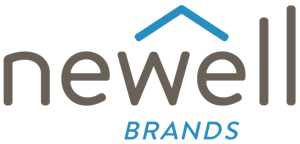 CHAMPS Analytics helps Newell Brands save $2 Million
Newell Brands is one of the world's largest consumer products companies with over 100 brands organized into seven operating Business Units.  These include:
Food - Calphalon, Food Saver 
Commercial - Rubbermaid, Quickie
Home Appliances - Mr. Coffee, Sunbeam, Oster
Writing - Sharpie, PaperMate, Elmer's Glue
Baby - Aprica, Baby Jogger, Graco
Outdoor Recreation - Coleman, Marmot, Bubba
Home Fragrance - Yankee Candle, Woodwick
Newell Brands strives to provide the finest products to the consumer world as a trusted company and employer of choice.  
Newell Brands was challenged with analyzing sales and profit margins in the finance organization.  Having grown through acquisitions, there were a multitude of ERP solutions with no consolidated view of the data.  As a result, reporting and analytics for business performance was very difficult to perform with proper accuracy.  Newell needed a singular, trusted view of the data to accurately analyze their business performance.   
Newell Brands partnered with CHAMPS Analytics to deploy Qlik to consolidate the large,  complex data from the various ERP systems in a single common platform that the entire business can access to interrogate the data.  This allowed them to shrink the reporting and analytics time from days and weeks to just a few seconds to get answers to their complex business questions.  
CHAMPS Analytics has helped Newell Brands recognize the value of their data and become a more data centric organization. With the deployment of Qlik - no business question can be left unanswered.  Users all throughout the organization can self-service their own analytics and collaborate and share their findings with each other.  Newell Brands is leveraging the Qlik platform to monetize their data to increase their margins and drive shareholder value.  By deploying the Qlik Platform, Newell Brands has been able to recognize over $2 million in cost savings and margin improvements.