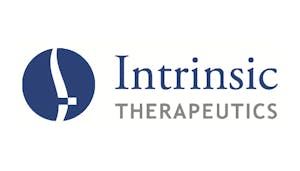 Intrinsic Therapeutics
Partnering with CHAMPS Analytics to implement Qlik
Intrinsic Therapeutics is a manufacturer of Barricaid designed to prevent reherniation. For two decades, Intrinsic Therapeutics has worked with world-renowned surgeons, scientists, clinical investigators, and medical advisors to develop the Barricaid solution for patients at high risk of recurrence following discectomy. They believe in reducing needless suffering by ensuring Barricaid is accessible to patients and surgeons and their goal is to create a world where lumbar herniation doesn't define lives.
Intrinsic Therapeutics was struggling to look at their data in a meaningful way within Excel. As a result they couldn't manage various data sets (from independent software's like Monday.com, Quickbooks, Definitive Healthcare, and SurgiCloud) and bring them together easily into one tool for analytics.
Intrinsic Therapeutics partnered with CHAMPS Analytics and deployed Qlik. Thanks to this adoption, it has changed the perspective of sales and management teams: They are believers in data and the power of visualization.
Qlik has helped Intrinsic Therapeutics to:
Review data in a meaningful way
Dive deep into data and view data at a high level
Utilize external data acquire within weeks vs months
Have every data source is under one roof
Testimonial
"Because of CHAMPS Analytics we were able to utilize external data acquired within weeks vs months and allow our targeting to be much more effective and much earlier than expected. It meant our Sales force was targeting the right targets, vs spending time on unqualified targets."
— Ralph Beentjes
Sr. Director Customer Relations & Sales Operations
Results & Client Value
Review in a meaningful way
CHAMPS Analytics enabled us to dive deep into data and view data at a high level
Utilize external data acquired within weeks vs months
Targeting is much more effective and quicker
Sales force have access to data in a meaningful way
Sales and Management are believers in data and the power of visualization
Every data source is under one roof