Qlik NPrinting
By McKenzie Norman
Jul 19, 2021
Quick, your boss needs you to get him a report on this quarter's sales metrics. Only problem is, you don't have a way to get him this report fast.
This is a problem we are seeing a lot these days, as not all BI providers have an in-house reporting platform that allows them to move their visualizations into reports. This is an important problem many are seeking to solve… because what's the value in a visualization if you're the only one able to see it.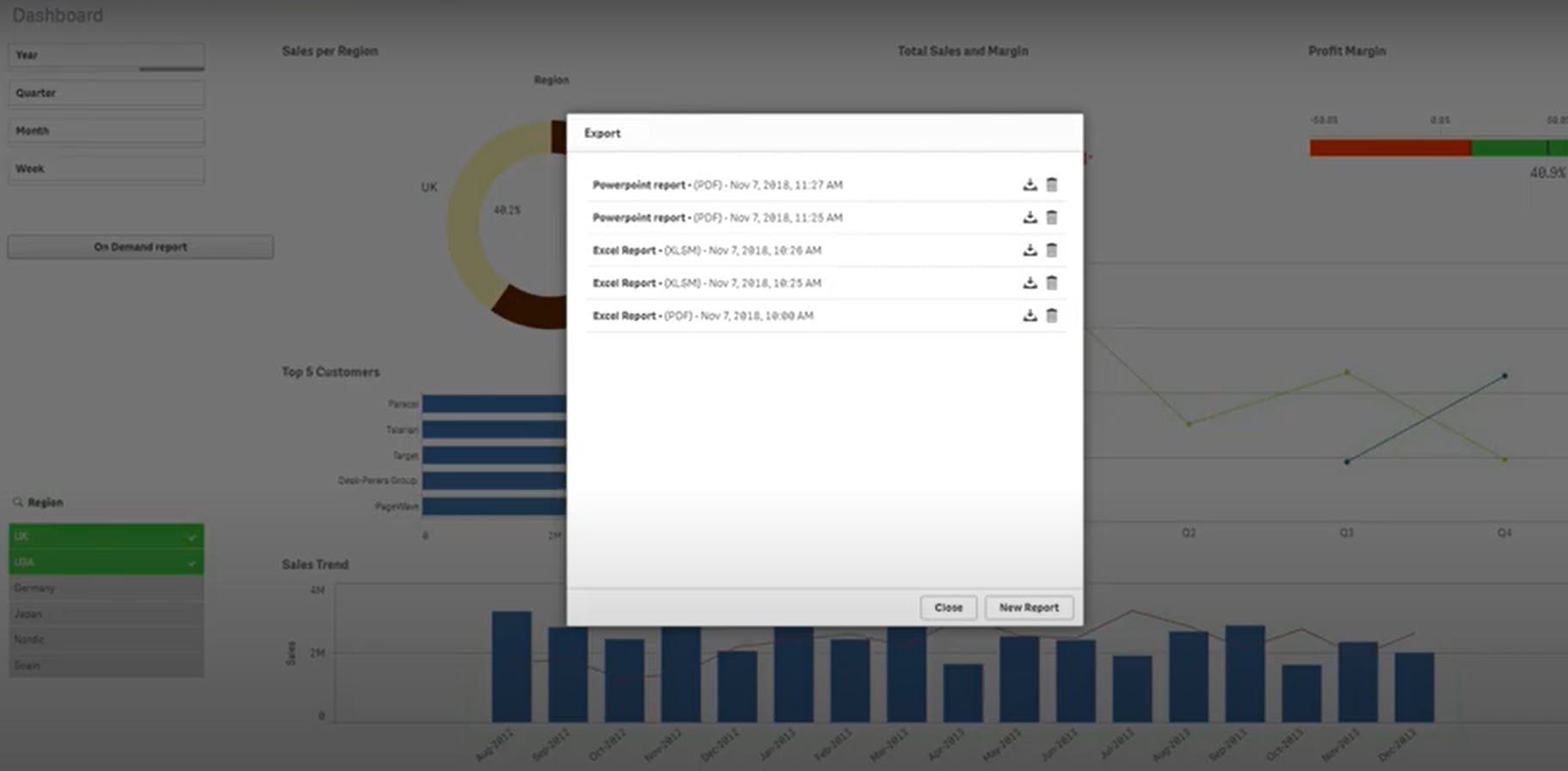 Report the Visualizations You Create
Qlik set out to solve this problem for Qlik users by introducing Qlik NPrinting. Qlik Nprinting provides users the ability to build and distribute reports on all of the leading platforms, using their Qlik dashboards.
Qlik Nprinting provides users the ability to directly select the app, sheet, and visualization they want from their Qlik Sense server, and import directly into their presentation. Nprinting allows you import these visualizations into Adobe Acrobat and Microsoft Office applications. The platform is also very user friendly, as it allows users to drag and drop the visualizations they wish to select.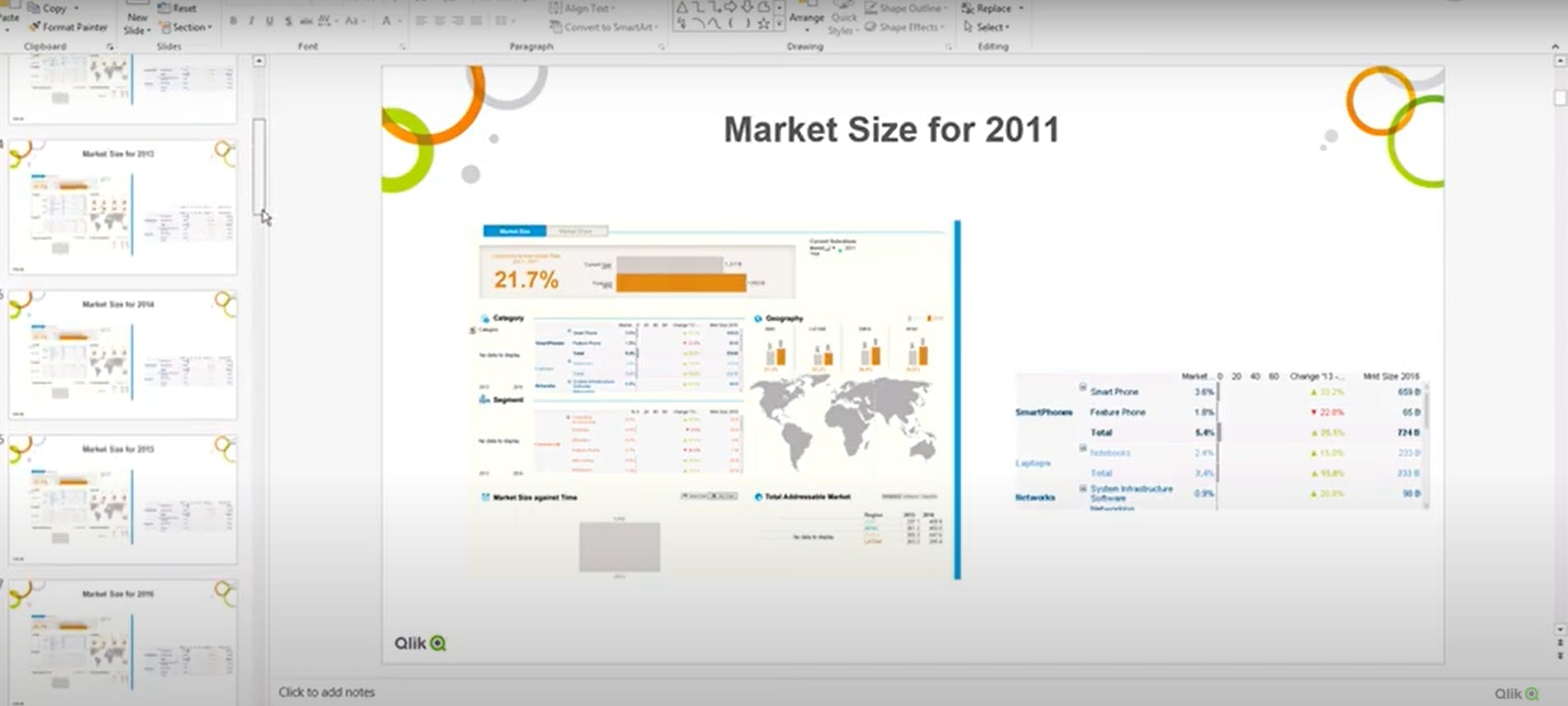 Save Time and Money
One of the best advantages  of Qlik NPrinting is that it comes free. This is not the "free-trial" or the limited capabilities for free offering. It is completely free with all of it's capabilities for Qlik Sense users. 
One of the greatest advantages is that you don't have to be a Qlik user to see these reports. Qlik enables it's user to import their visualizations into platforms that everyone can have access to like Microsoft Powerpoint. This is not always offered by other BI providers, which require you to be a user in order to see the reports others have created. This creates value in organization wide continuity by allowing all parties to be on the same page.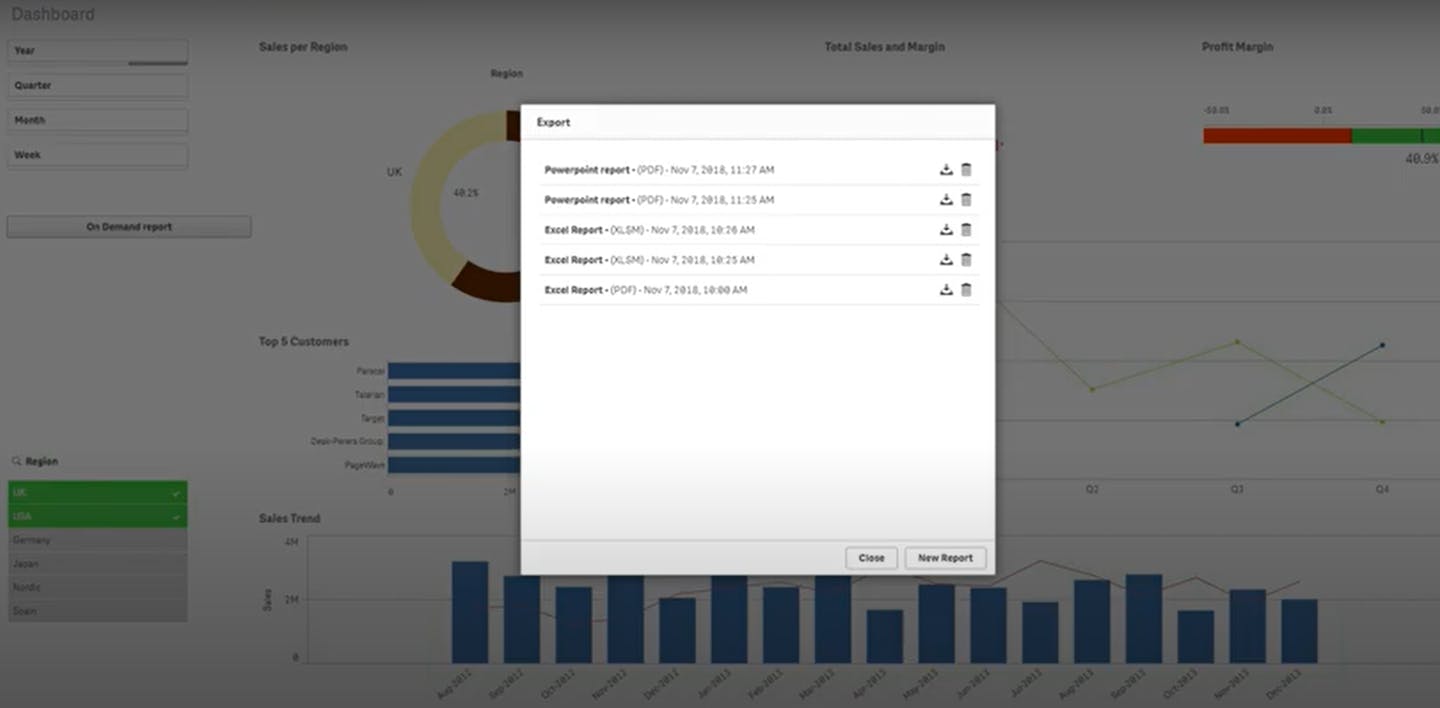 Share this post