Qlik Alerting
By McKenzie Norman
Jul 26, 2021
Time is money, and being able to act quickly when there are issues within your department can save you and your company lots.
However, a common issue that comes with trying to act quickly is dashboard fatigue. Staring at dozens of visualizations across multiple sheets and apps can reduce the effectiveness of these visualizations. Qlik has recently released a solution that helps teams and departments solve these problems, saving them time, and saving their company money. This new offering is called Qlik Alerting.
Stay Up to Date by the Minute about Your Data
Qlik Alerting provides users the ability to create data driven parameters and targets the matter to you. When there is an outlier or anomaly in your data that passes the parameters you've set, you will get a notification to your smartphone, alerting you to attend to your dashboard. You can program these alerts to reach you through the app, over text, or over email. When using the app you are allowed to investigate the visualization in question directly through the app, saving you time from having to go back to your work computer.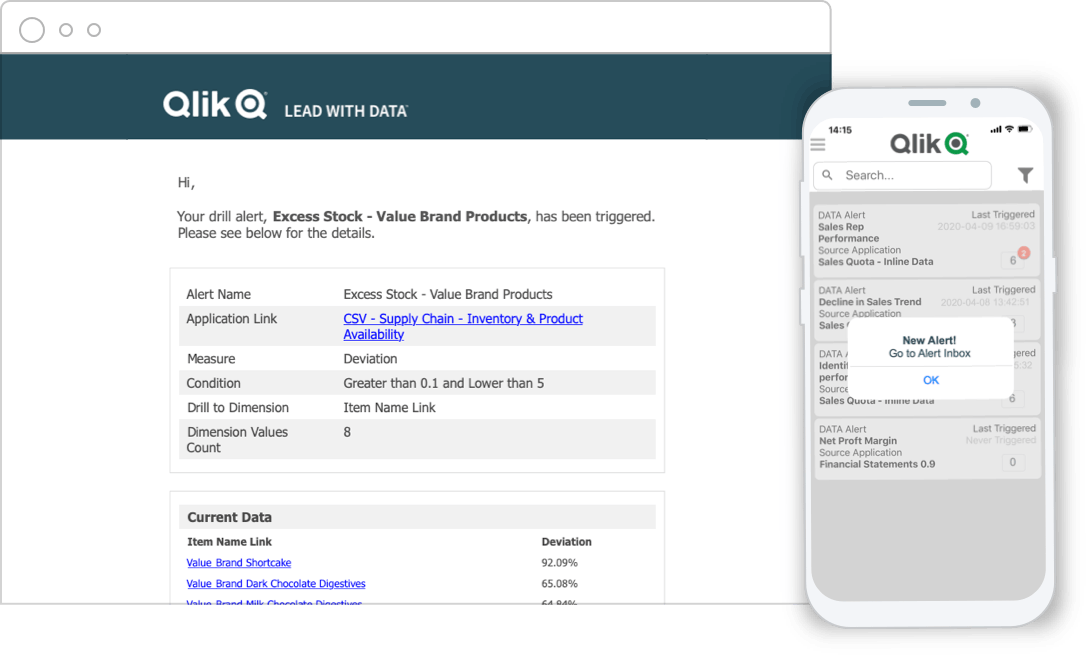 Faster and More Exact Alerts
Qlik Alerting is different from other alerting offerings you may have seen, as the targets you set for it to recognize are driven directly from the data. Other offerings allow you to create targets that respond to visualizations, which does not always provide the most accurate or timely insights.
Another bonus of Qlik Alerting is that it is completely free with the registration of Qlik Sense.
This means that you don't have to pay additional fees to get an alerting offering that works for you and with your BI platform. Qlik Alerting saves you money upfront AND down the road with the results it provides.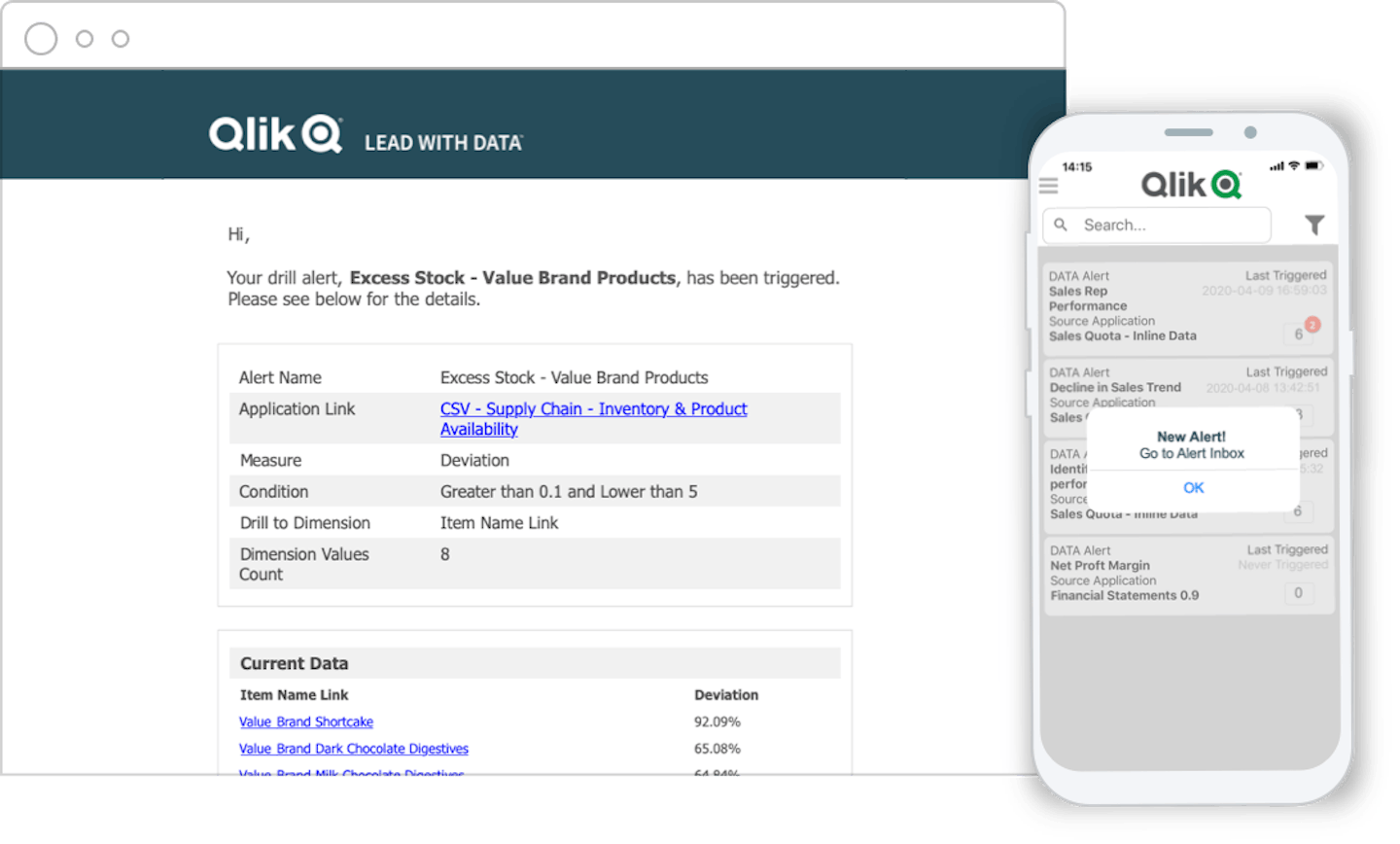 Share this post